Hello Stampers,
While I love this stamp set I can honestly say that I am not wishing for Winter!  I'm always drawn to vintage stamps and this one is so pretty!
Here's a really simple card made with the Woodland Embossing Folder and the set.  Very neutral colours but the sled has been "popped" with that splash of glitter. 
I received this gorgeous card from my friend Sharon Armstrong in the Founder's Circle Punch.  So gorgeous!
This card has so many textures going on that it's just a feast for the eyes and fingers.  It was created by Kay Kalthoff and was also part of our Founder's Circle swap.  It's it fab!
The set is also perfect for a tag - this one could actually be mounted on a card front and it would make a fabulous holiday card!
Spoiler Alert! This stamp set will be one our Border Buddy stamp sets for December.  What's Border Buddy Cards?

Read all about it here! Alison in Canada.  Patsy in United States.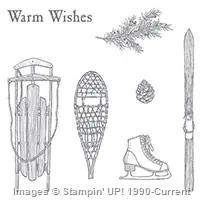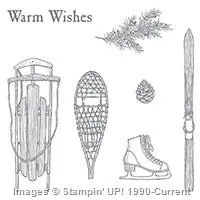 p style="text-align: center;">Catalogue.... Just ask!
Shop with me!  Customer Reward Program!
Shop online 24/7  HERE and  earn free cards! 
Use Host Code and earn even more free cards and full colour instructions too!
Join me on Facebook: Stamp Crazy with Alison Hangout!
Thanks for visiting my blog today! Sign up for my newsletter!
Watch this quick video to learn how to place your online order!

Use Host Code F6A4U2YV
Check out my Customer Rewards Program